26.01.2015
ISO 14001
In November 2014 based on the certification audit the Foreign Limited Liability Company (IOOO) "Condor" confirmed the compliance of the environmental management system currently in force with the requirements of STB ISO 14001-2005 standard "Environmental Management Systems. Requirements and Directions for Use". The appropriate ecological certificate is obtained. The products are designated with the ecological conformity mark, which is the way to demonstrate that the Company's activity does not inflict damage to the ecological environment and human health.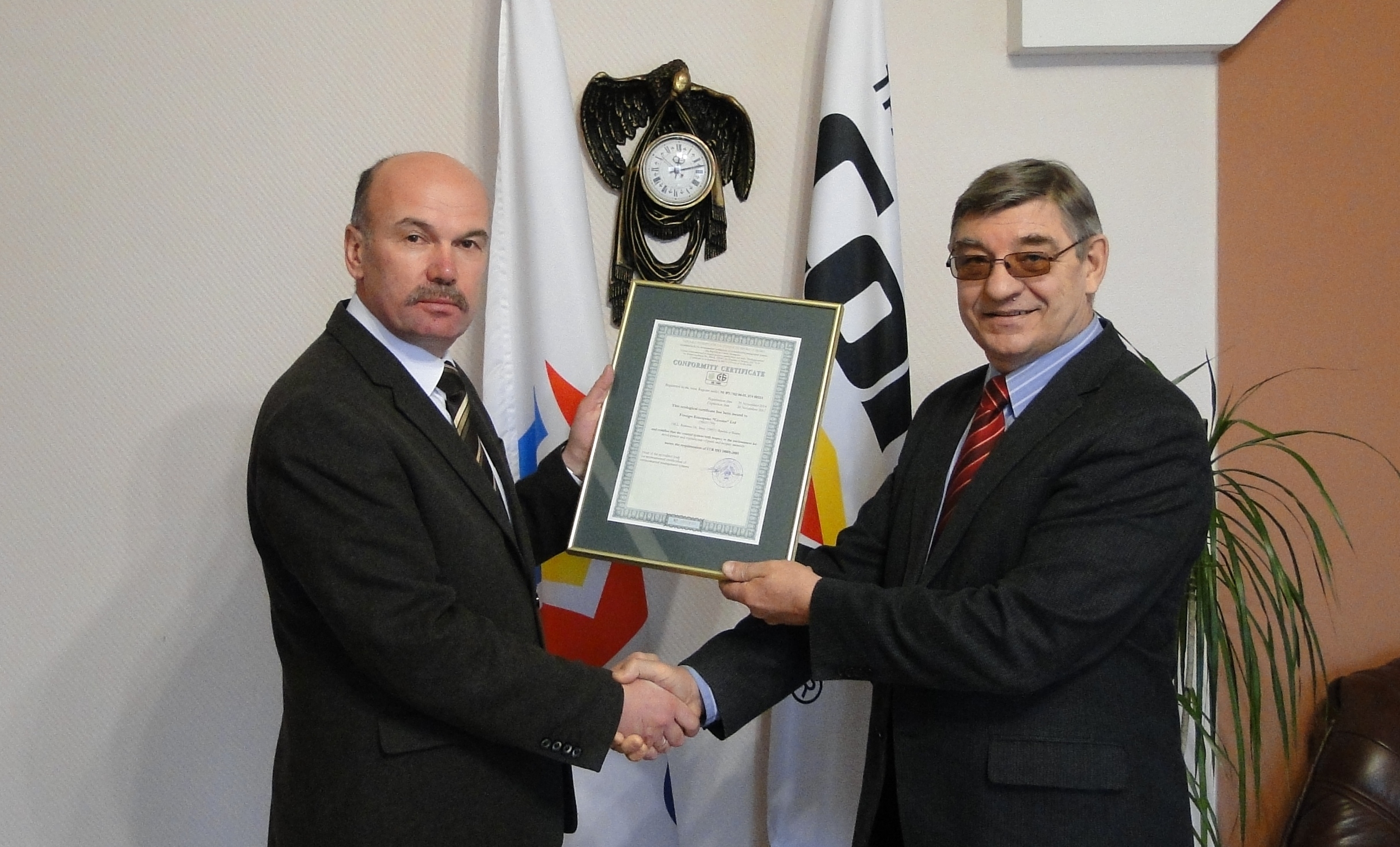 Ecological certification means that IOOO "Condor" tries to reduce a possible impact of production on ecology by maximally efficient use of materials, recycling of raw materials, segregation of waste resulted from the Company's activity, and proper waste reclamation.
Obtainment of the certificate of conformity with STB ISO 14001-2005 standard requirements presupposes that the Company has approved the environmental policy and adheres to it in its work, steadily improves the eco-management system and uses its best efforts to prevent negative impact on the environment.
The Company and its workers undertake to ensure the purity of environment and make the best use of natural resources.